LEEDS HALF MARATHON
Race Date: 9th May 2021 -
(Race Going Ahead)
| | |
| --- | --- |
| Race Start Time: | 09:30 |
| Running Surface: | Road |
| Route Undulation: | Mostly Flat |
| Timing Method: | Chip |
| Number Collection: | Posted |
| Race Distance Markers: | Miles |
| Entry On Day: | No |
| Race Cut Off Time: | 6:00 hours |
| Headphones Allowed: | Yes |
| Race Location: | West Yorkshire |
| Entry Cost: | £38.50 |
| Race Status: | Race Going Ahead |
Race Description:
The Leeds Half Marathon is one of the highlighes of the spring race calendar as is one of the oldest major road races in the UK.
This ever-popular event attracts thousands of people onto the city's streets both runners and supporters alike.
The race starts in the city centre and is a challenging route through the city and it's suburbs. You'll pass the historic Kirkstall Abbey, which is a welcome site being almost on the home-straight. The race concludes as the pace quickens along The Headrow and in front of the majestic Town Hall, before turning into Cookridge Street for the grand finish in Millennium Square with a huge roar of support from your friends and family.
Leeds Half Marathon Route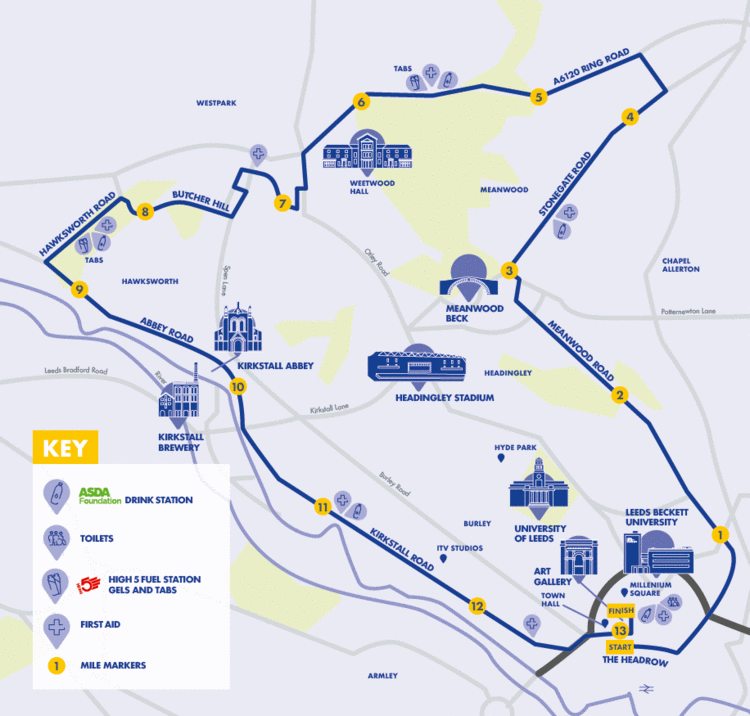 Leeds Half marathon elevation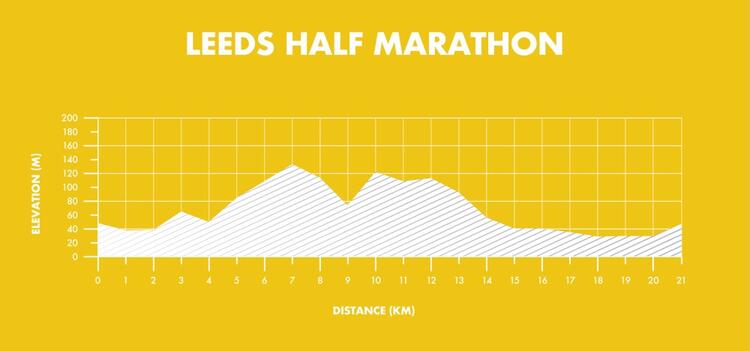 Entry Cost
Unaffiliated: £38.50 / Affiliated: £36.50
Race Information / Entry Website
https://www.runforall.com/events/half-marathon/leeds-half-marathon/
Where is the race?
The race is located in Leeds, United Kingdom.
Can I wear headphones at the Leeds Half Marathon?
Yes by the organisers.
Is the race still going ahead despite coronavirus (covid-19) concerns?
There could be changes made to the race due to covid-19, therefore please contact the race organiser to confirm this at https://www.runforall.com/events/half-marathon/leeds-half-marathon/
Maximum number of entrants:
Maximum time allowed : 6:00 hours
Contact: