Marathon Recovery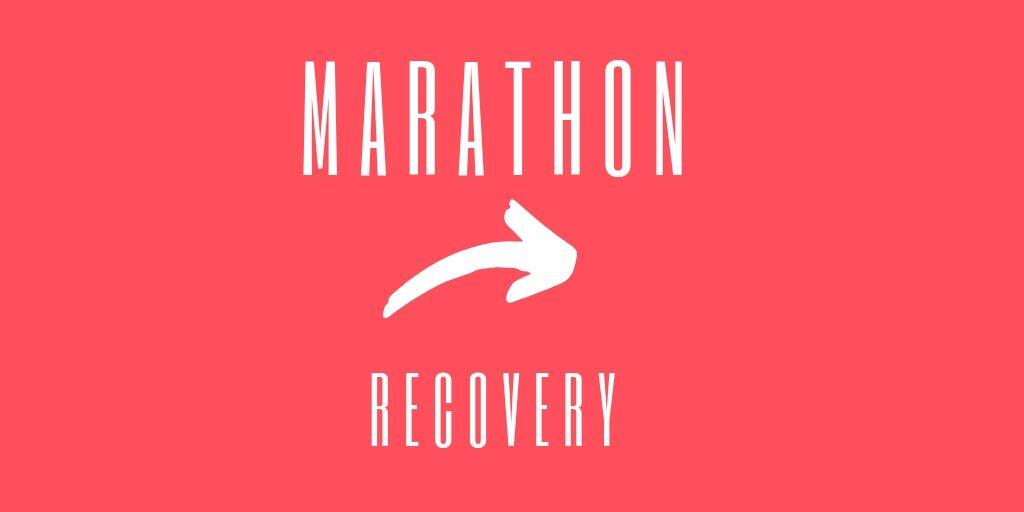 Post Race Recovery
There are so many thoughts on this subject floating around the internet. Given that we are in the midst of race season now Post Race Recovery is an important subject to consider.
Generally we are talking marathon recovery here. But, if you have completed your first half marathon and you are not a fully seasoned runner, continue reading, we might have a few hints and tips which could help you to make peace with the old trainers ...
It is so important to give our bodies the time to rest and recovery after the all important big day. Physically our muscles need some time to heal but also mentally; if you have followed a strict plan for 6,8,12 or even 16 weeks how do you return to normal? For some of us pre-training is a long and distant memory and where do we go from here …?
We find that the best way to approach this is to break it down into segments. Much like you would with your pre-race plan why not consider a post-race plan?
Immediately after your race:
It is really important as soon as you finish your race to rehydrate and to keep moving. Generally of course there is a long and convoluted chute where you collect your medal, water, goodie bag, race t-shirt etc. But if you've entered a fairly small race with few runners then this is not to be expected. The general rule is to make sure that you keep walking for at least 20-25 minutes or so post race to avoid stiffness. Then, if you really need to sit or lie down then go ahead - listen to your body. Refuelling and replacing lost carbohydrates is super important at this point. In the book The Competitive Runner's Handbook by Bob Glover and Shelly-Lynn Florence Glover, they also consider having a second 20 minute walk after this rest, just to keep the body moving and then some very light stretching, but nothing too strenuous.
The hours following your race:
Have a shower! However, be careful if you decide to have a bath, ensure any blisters etc are treated. Treat any injuries with ice before you have a soak. The idea is to have a full ice bath - but you wouldn't catch us doing that ever!! The shower is the safer option. Lie down, rest and even if you don't sleep (due to your mind still running the race a from few hours before), allow your mind to wander and smile at yourself and your awesome achievement.
If it is possible perhaps go for a swim. The cooler water will certainly help to relieve any soreness which is coming your way. If not then another gentle walk will allow those muscles to ease back into normality.
Have a massage - if you have somebody who is a willing masseuse?? Use arnica gel or for a bit of inspiration The Aromatherapy Bible has a number of essential oil remedies which are perfect for post run recovery and sore muscles.
We can guarantee that you'll be super hungry! Let yourself go, refuel eat some protein, chocolate and the things you've missed - enjoy it - you've earned it!
The days following your race:
You've probably heard of Delayed-onset muscle soreness (DOMS), it's pretty much a given after running a marathon. It's fairly safe to say that for the first day or so after your race you'll be walking down stairs backwards! Seriously! We're not kidding, experience has shown us that it really is the most comfortable way to approach this.
Cross training is a great idea to get those sore muscles moving again, but do ensure that it is super gentle. An easy yoga or pilates class is perfect or some very easy cycling on a stationery bike will also help.
The mantra here is Rest Rest Rest!
The weeks following your race:
More rest!
Sage Rountree in her book The Runner's Guide to Yoga has some great information about yoga poses (which you can do in the comfort of your own home). In addition ideas around recovery which are well worth checking out. Sage is also a triathlete as well as being an internationally renowned yoga teacher and trainer, so she knows what she is talking about.
In his book The Lore of Running (our running bible), Tim Noakes suggests some very light running/jogging at a super easy pace for the first week or so. He also suggests that infection and feeling low post race can happen really easily and it's wise to get plenty of rest and allow your body to heal gently.
In The Competitive Runner's Handbook Bob Glover says that you should consider one day of recovery per mile you have run, some folk say a month; we have found from experience that mentally we were ready after about a week, but physically and if we are completely honest we were 28 days before we were in any fit state to run at anywhere near our 'normal' pace.
Cross training really is key here also. Gentle exercise and keeping the muscles working but in a safe way will certainly help you along if you are not running at all, it'll prepare you for your next challenge. As your recovery continues you can consider upper body strength and core work, but still take it easy on those poor legs.
If you are struggling with not having a plan to follow then it's worth considering doing your taper in reverse? It gets you back out running regularly but at a nice and easy pace with low mileage. However, be careful with those long runs, nothing too drastic until a good 4 weeks plus after and then consider not more than about 20-25 miles per week.
What is next?
It's worth noting that the weeks following your marathon, however experienced you are may involve some form of 'feeling low'. We have spoken to many people and from our own experience it is very easy to feel a little depressed and out of sorts, and wonder what to do next. We have found that focusing once again on getting out into the fresh air certainly helps with this. Take it slowly and perhaps even swap the odd run for a walk - it's amazing what you see!
However, if you are a little crazy, as we are, then you'll have already signed up for your Autumn marathon! Perhaps even your Spring marathon (yes we already have a shortlist for that!). Another great idea to keep you motivated and to get you back into regular running is to maybe do the odd 10km race or a half marathon, after all of those long runs a PB might be waiting for you ...