Race Date

Sun 17th Oct 2021
Race Status
Race Going Ahead
Race Start Time:
09:30
Running Surface:
Road
Route Undulation:
Flat
Timing Method:
Chip
Number Collection:
Posted
Distance Markers:
Miles
Max Number:
10000
Race Goodies:

Race medal available

Free race t-shirt
| | |
| --- | --- |
| Entry On Day: | No |
| Race Cut Off Time: | 7:00 hours |
| Use Headphones: | Yes |
| Race Location: | Yorkshire |
| Race Entry Cost: | £58.20 |
| Race Status: | Race Going Ahead |
| Race Format: | 1 Lap |
| Pacers: | Unknown |
Entry Cost
Unaffiliated: £58.20
Affiliated: £56.20
Where is the race?
The race is located in York, United Kingdom.
Can I wear headphones at the Yorkshire Marathon?
Yes.
Is the race still going ahead?
Race Going Ahead
Change is always possible, please contact the race organiser to confirm this at: [email protected]
What is the maximum allowed time to complete the race?
The maximum time allowed is 7:00 hours
Race Entry Information
Yorkshire Marathon Race Entry
The website organising the Yorkshire Marathon is https://www.runforall.com/events/marathon/yorkshire-marathon/
Race Description:
Since it's launch in 2013 this 26.2 mile Yorkshire race sells out and is one of the UK's most popular marathons. The centre of York and the surrounding countryside form the marathon route sand there is a good PB potential.
The entry cost varies, up to the 31st October it is £45, after that it costs £50 and the general later entry is £55. There is a £3 processing fee for all race entries. The race operates a 7 hour cut off time.
You can wear headphones but for your own safety please pay close attention to direction from race marshals.
Yorkshire Marathon Race Route Map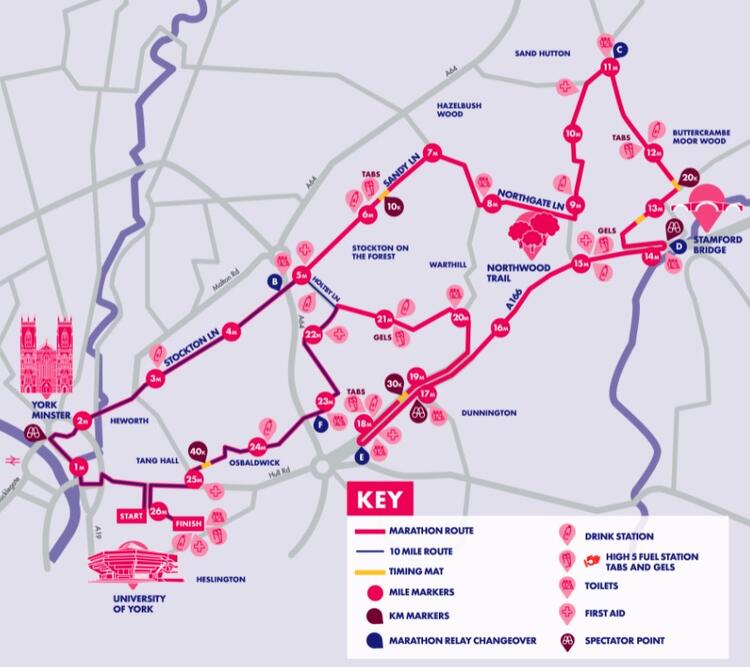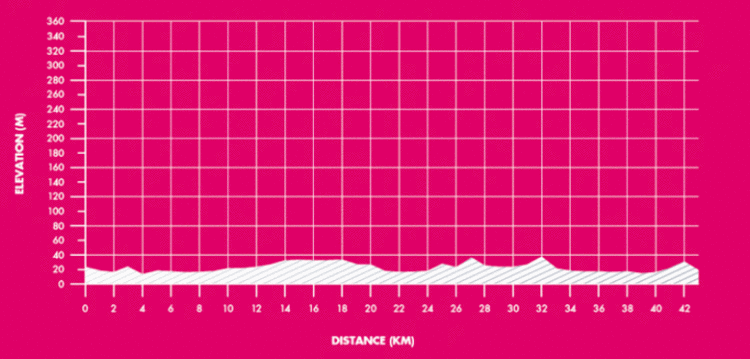 The course is fast and flat with an elevation gain of around 62m, compared to that of Manchester marathon which is 54m.