GOLDEN BALL 20 MILE RACE
Race Date: 4th Sep 2022 -
(TBC)
| | |
| --- | --- |
| Race Start Time: | 11:00 |
| Running Surface: | Mixed |
| Route Undulation: | Flat |
| Timing Method: | Not Chipped |
| Number Collection: | Collect On The Day |
| Race Distance Markers: | Miles |
| Entry On Day: | Yes |
| Race Cut Off Time: | TBC |
| Headphones Allowed: | - |
| Race Location: | Lancashire |
| Entry Cost: | £32.80 |
| Race Status: | TBC |
Race Description:
The race starts and finishes close to the 3-1-5 Lancaster Health Club. The route is a flat, fast, out and back and is spectator friendly. Mainly made up of a network of paths with the majority traffic free. The road sections will be in very quiet areas and will be marshalled with signage and arrows for the safety of the runners and public.
Route maps can be found on https://www.lancaster-race-series.co.uk
Where can I park? Parking for competitors and supporters will be available at 3-1-5 Health Club. There are currently no parking fees in place but please make available a small fee in case there is a change before the day (these will not be enforced by Lancaster Race Series).
How do I get my number?
Numbers are to be collected on the day of the race.
Can I wear an iPod or music player?
It is not recommended. For your own safety you need to be aware of what is around and listen to instructions from marshals.
Route Map of Golden Ball 20 race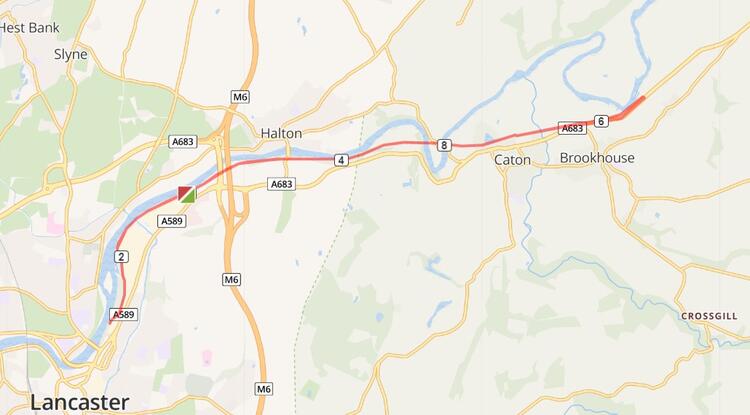 Entry Cost
Unaffiliated: £32.80 / Affiliated: £30.80
Race Information / Entry Website
https://www.lancaster-race-series.co.uk/20-mile-races/the-golden-ball-20m/
Where is the race?
The race is located in Lancaster, United Kingdom.
Can I wear headphones at the Golden Ball 20 Mile Race?
- by the organisers.
Is the race still going ahead despite coronavirus (covid-19) concerns?
There could be changes made to the race due to covid-19, therefore please contact the race organiser to confirm this at [email protected] https://www.lancaster-race-series.co.uk/20-mile-races/the-golden-ball-20m/
Maximum number of entrants:
Maximum time allowed : TBC
Contact: [email protected]