INVERNESS HALF MARATHON
Race Date: 16th May 2021 -
(Race Going Ahead)
| | |
| --- | --- |
| Race Start Time: | 12:30 |
| Running Surface: | Mixed |
| Route Undulation: | Mostly Flat |
| Timing Method: | Chip |
| Number Collection: | - |
| Race Distance Markers: | Miles |
| Entry On Day: | Unknown |
| Race Cut Off Time: | TBC |
| Headphones Allowed: | Unknown |
| Race Location: | Inverness-shire |
| Entry Cost: | £36.50 |
| Race Status: | Race Going Ahead |
Race Description:
The Inverness Half Marathon is popular with celebrity runners, professional athletes and many thousants of keen amateur runners. There is also a 5km fun run for all of the family to enjoy.
The race commences alongside the banks of the River Ness, close to the centre of Inverness. Mainly run on tarmac, with a little grass and finally onto the running track for the grand finish.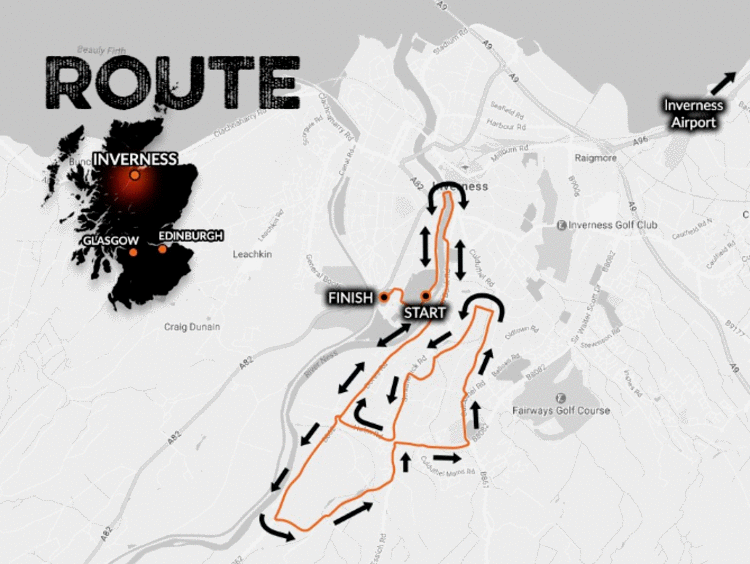 Entry Cost
Unaffiliated: £36.50 / Affiliated: £34.50
Race Information / Entry Website
http://www.invernesshalfmarathon.co.uk
Where is the race?
The race is located in Inverness, United Kingdom.
Can I wear headphones at the Inverness Half Marathon?
Unknown by the organisers.
Is the race still going ahead despite coronavirus (covid-19) concerns?
There could be changes made to the race due to covid-19, therefore please contact the race organiser to confirm this at [email protected] http://www.invernesshalfmarathon.co.uk
Maximum number of entrants: 3000
Maximum time allowed : TBC
Contact: [email protected]